Gas detection, ecology and protection
Svecom is general representative and strategic partner in Serbia, of major international companies in this field. These are theOldham, Industrial Scientific, Тrolex, Gazomat, Cooper MEDC, KSE-LIGHTS GmbH and ZVVZ-ENVEN.
---
Oldham, an French company, is a global leader in security and detection of gases, known for superior quality and reliability of stationary detectors and controllers that have found large use around the world.
Our reference customers are : U.S. Steel Serbia, Srbijagas, Pancevo Petrochemical, Belgrade Power Plant, Trayal, Belgrade Water Supply and Sewerage, Prva Iskra Baric, General Overhaul Institute "Moma Stanojlovic", Institute for Nuclear Sciences Vinca, Food Processing Industry, Public garages.
---
U.S. company, IndustrialScientific, is a manufacturer of portable gas detectors and equipment for their high quality and easy maintenance. Thanks to continuous technological advances and innovative solutions, we offer the highest quality equipment at affordable prices.
Our reference customers are: U.S. Steel Serbia, Telecom Serbia, JP PEU Resavica, Refinery Novi Sad, Institute of Mining Geology, Food Processing Industry, Beer industry .
---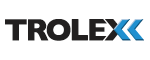 Trolex, the English company, leader in Europe and one of the largest manufacturers of stationary equipment for gas detection in mines, tunnels. and other risk areas, including heavy equipment and general industry, as well as railways and electricity generation.
 
Our reference customers are U.S. Steel Serbia, JP PEU Resavica.
---

Gazomat™ is a French company, an internationally recognized member of TDW Group, specialized in designing, developing and manufacturing the most sophisticated electronic equipment to detect leaks in pipelines and the gas distribution network.
Gazomat™ offers top quality high performance products, incorporating State- of- the- Art technology in accordance with the policy of constant innovation.
From a range of products we recommend devices for detecting and locating leaks gas, certified according to the latest ATEX standards and metrology, with the possibility of locating the precise points of leakage and ensuring the security of users in an atmosphere of risk and control devices for gas and gas pipeline networks using simple and powerful tools are effective means in the service of professionals in the field of gas.
Choosing Gazomat ™ products guarantee a reliable and reproducible measurements, simple, comfortable and safe use, superior resistance to extreme life and operating conditions, and qualified service.
---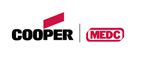 Cooper MEDC is a UK company, the world's leading manufacturers of alarm, signal and control equipment, as well as equipment for the notification.
Our customers are users of equipment for gas detection, ecology and protection.
---

KSE-LIGHTS GmbH is the unique European distributor of equipment for lighting, specialized for use in mines, tunnels, for the services of fire protection and rescue, as well as in other industries.
We offer a wide range of lamps and accessories, high quality.
We emphasize cap lamps without cable, very convenient to use.
Our the most important customer of a reference is JPPEU Resavica.
---

Spasciani is a leading Italian manufacturer of personal protective equipment for respiratory, globally recognized in many areas of industry including defense industry.
We offer a wide selection of products which includes high performance insulation SCBA breathing apparatus, protective face masks (half and full face masks) with filters for protection against a broad spectrum of hazardous agents, as well as specialized additional testing equipment.
---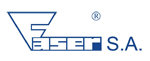 Faser S.A. is renowned Polish manufacturer of equipment for personal respiratory protection in mining, chemical industry, metallurgy, military industry and for the purposes of fire-fighting teams.
Faser S.A. 60 years produces equipment to protect people who work in difficult and hazardous conditions, and, highly professionaly, inovatively, research, develops, and, in recent years, expands its product portfolio.
In our offer we emphasize self-rescuers with chemically bonded oxygen and isolation equipment- respirators, products of highest quality and proven reliability and efficiency.
All products are tested and certified in accredited Manufacturer Laboratory in accordance with the relevant European standards and directives.
Self-rescuers fulfill requirements of EN 13794, are certified on the review of the CIS Institute, Belgrade, and during this year isolation aparateus- respirators are expected to receive certificate of compliance with the standard EN 145.
---

ZVVZ-ENVEN is a Czech company, a well known manufacturer of the equipment for environment  protection, intended for power stations, cement, lime, and heating plants (electrofilters  and bag filters), etc… Also, products and equipment intended for industrial ventilation, overhead and underground facilities, as well as subways and tunnels.
Most significant users in Serbia are: TE-KO Kostolac A, TE NT Obrenovac TE A, ТЕ NТ Кolubara TE А.