Svecom is the regional partner of the leading European companies in the field of insulation , exclusive, multi-distributor of L'ISOLANTE K-FLEX, Italy, and in the field of thermo-technical installations, distributor of Oventrop, Germany.
Offer of high quality and innovative products that provide energy saving, environmental protection and enable easy and precise application, affirms these manufacturers even to the most demanding customers.
---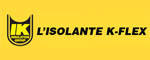 L'Isolante K-FLEX, an Italian manufacturer, has become a world leader in the production of elastomeric insulation with the cellular structure of synthetic rubbers that are used in heating, cooling, air conditioning, solar systems, water supply systems and industrial plants.
In collaboration with 3M™, an American company with a long tradition of innovation, K-FLEX product line has expanded materials for prevention and fire protection – 3M™ Firestopping.
---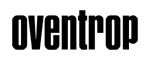 Oventrop is a German manufacturer of top quality fittings for air conditioning, heating and cooling,  recognized as a world leader in design and innovation.